Needs assessment mission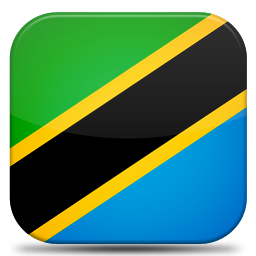 The Election and Conflict Management Advisor, Mathieu Merino carried out the NAM in Tanzania from 15 – 13 June 2013. During this period, the mission met with the Tanzania Ecumenical Dialogue Group (TEDG), ESN-SA member organisation, to assess the role it has played in the pursuit of democracy in Tanzania. The mission also met with the Research and Education for Democracy in Tanzania (REDET), the Tanzania Association of Non-Governmental Organisations (TANGO) and was in contact with the International Law and Policy Institute (ILPI).
Tanzania returned to multiparty democracy as part of wide-ranging political and economic reforms in 1992. Since then, the number of political parties participating in the political space has grown from 11 to 19 although only six of these have been able to achieve representation in Parliament where they are considerably vocal on issues such as transparency and accountability. Despite not having been successful in dislodging Chama Cha Mapinduzi (CCM) from power, they have continued to encroach on its support base as seen from the 2010 elections and recent by-elections. The most prominent opposition party, CHADEMA (Chama cha Demokrasia na Maendeleo) , made significant strides in the last election, winning 44 seats in Parliament, up from five seats in the 2005 elections. Finally, Tanzania has most recently embarked on a Constitutional review process, which will be finalized in 2015 ahead of the General Elections in October. This review process currently forms a major part of public debate along with topics such as corruption and poor service delivery.
TEDG is an ecumenical lobby and advocacy group of professionals in different fields such as education, economics, theology, philosophy and linguistics. It was formed in 1992 and operates autonomously but with the mandate of umbrella organisation of the churches, Tanzania Episcopal Conference (TEC) and Christian Council of Tanzania (CCT). Churches in Tanzania have been involved in promoting social economic justice for a long time. In this endeavour the churches have been working individually and sometimes collectively. TEDG has been among instruments of the church bodies of TEC and CCT whose major role is, among others, to empower church leaders in matters related to social development including social, economic, cultural and political matters. TEDG provides the churches with information on issues related to policies formulated by the government and international organisations.
TEDG's contribution to democracy education in Tanzania has been good particularly in the field of elections and voter education. TEDG objective of contributing towards building the engagement of citizens and religious bodies in multiparty democratic processes and electioneering has been achieved and currently TEDG commands a significant position as a civic education organisation serving religious and faith-based organisations. The combination of TEC and CCT provides a large influential constituency, which is respected by government. In addition, there has been cooperation between the government and TEDG on issues concerning the Constitution review. There is no adversarial confrontation between TEDG and government. In Tanzania, the CSOs capacity to plan projects and programmes and effectively implement, monitor, evaluate and report on their progress is still limited in 2013. Most CSOs visited during the NAMs have limited operational capacity crucial for effective programme management and service delivery (financial management, project cycle management, project monitoring and evaluation, proposal writing, resource mobilisation and reporting). Despite its capacities, TEDG faces a number of challenges: inadequate clarity on the identity of TEDG relative to Christian Social Services Commission (CSSC); inadequate funding (a single donor, Norwegian Church Aid); inadequate staffing at TEDG offices due to limited funding; ineffective publication base and lack of a website to publish the available material adds to the difficulty of dissemination of advocacy materials.
The mission ultimately maid the following main recommendations:
To organise training for CSOs in prevention and management of electoral conflict. Training should also include the National Electoral Commission as well as police, religious and media representatives. CSO representatives from Zanzibar should also be involved.
To conduct training workshops (one in gender and electoral observation) and establish an eLearning course on CSOs' engagement in electoral processes and conflict management. Zanzibar CSO representatives to be included.
To carry out research work in a comparative perspective in order to perfect the understanding and the indicators for measuring the extent of electoral violence (hate speech, religious issues, community clashes, etc.) and to watch over its development.
Due to the electoral context - Constitutional Referendum in 2014 and General Elections scheduled for 2015 - it is important to implement the training before the electoral campaign.
TRAININGS

Please click on the title of the training for more information:

Research Activity

Please, click here to access the abstract of the research paper for Tanzania