Needs assessment mission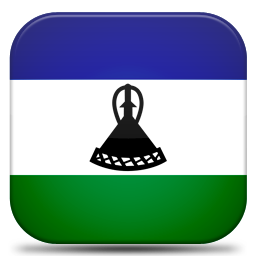 The ESN-SA member The Lesotho Council of Non-Governmental Organisations (LCN) was established in May 1990 as an umbrella organization for NGOs in Lesotho. From the beginning, its objective was to stimulate and support civil society organisations in their development. However, its establishment was more than just developmental. It was also timely in that it provided civil society voice against violations of human rights by the Lesotho military, which had usurped power in 1990. The LCN has hitherto been a key player on development, conflict management and human rights fronts in Lesotho. Among its many achievements in preventing election related conflicts in Lesotho, the Elections support network member organisation's contribution together with other CSOs to the resolution of the political stalemate after the 2007 elections stands out. The opposition parties disputed the allocation of parliamentary seats, which, they argued, distorted the Mixed Member Proportional system (MMP) and favoured the ruling Lesotho Congress for Democracy (LCD). The dispute was mediated by the SADC but in vain as its Eminent Person, former President of Botswana Sir Ketumile Masire resigned in 2009 as he felt he could not get the parties to resolve their differences because they were not genuinely seeking solutions. Following the departure of the SADC mediator, CSOs under the leadership of the two umbrella organisations namely the LCN and the Christian Council of Lesotho (CCL) took over the mediation process which paved way for the 2012 elections. The CCL got involved in the process following LCN's invitation of the church leaders to become co-facilitators of the process given their status in society. The CCL therefore became the host of the mediation proceedings. It must also be stated that the SADC did not abandon the process but played a technical supporting role to the LCN/CCL facilitation.
During the Lesotho NAM 21 – 23 May, the EISA mission members Victor Shale and Naphtally Sekamogeng identified the LCN's financial constraints. It was recommended that LCN prioritises and completes its strategic plan so that it can systematically identify its needs and come up with workable strategies to ensure that it alleviates the funding problem. The inadequate staff number to serve all the LCN Commissions was also identified and recommendation included that LCN considers working through its member organisations to reduce the impact of staff shortages. Government perception that LCN is a threat instead of a collaborator was deplored and it was recommended that LCN considers formalising its relations with the EMB beyond election time so that they can help it throughout the electoral cycle particularly with regard to combating election related violence. LCN should also continue to engage relevant government authorities to ensure trust so that LCN can be an acceptable mediator should the need arise.
TRAININGS:

Please click on the title of the training for more information:
Research Activity:
Please, click here to access the abstract of the research paper