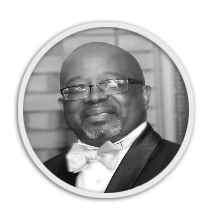 Dr Chirambo has strong and proven experiences in the inter-related fields of electoral assistance; electoral-related conflict, democratic governance and development communication. He has served in executive/senior management positions in the past 16 years developing and implementing multi-country, trans-disciplinary research/policy and elections evaluation initiatives.
A member of UNDP's Global Roster of Democratic Governance Experts, he has conducted elections research in several countries such as Lesotho, Zambia and Zimbabwe.

Between 1998 and 2002, DrChirambo headed the Sustainable Democracy Programme of the Southern Africa Research and Documentation Centre (SARDC), a USAID supported project which entailed election observation, training for the SADC Parliamentary Forum electoral observation missions.
For ten years, he has been the Director and senior manager of the Governance and AIDS Programme at the Institute for Democracy in South Africa (Idasa), one of the world's leading democracy Think Tanks.
He is, presently, the Lead Consultant to the review of the Southern African Development Community (SADC)'s Principles and Guidelines Governing Democratic Elections, commissioned by the SADC Organ on Politics, Defence and Security Cooperation (OPDSC) and the German international development agency (GIZ). He was, also, recently appointed by the African Union Commission (AUC) to head and Coordinate the AU's Long Term Observation Mission to Zimbabwe's 31 July, 2013 Harmonised Elections, which involved the assessment of the electoral cycle.
Chirambo is Doctor of Literature and Philosophy (Communication Science), College of Human Sciences, University of South Africa (2006-2011). He holds a MA in Mass Communications, Faculty of Social Sciences, University of Leicester, United Kingdom (2000-2002), an Advanced Diploma, Journalism from the Evelyn Hone College of Applied Arts and Commerce in Lusaka and an additional Advanced Diploma, Human Rights and Humanitarian Law from the Raoul Wallenberg Institute of the University of Lund in Sweden.
DrChirambo has published his elections research, inter alia, with Africa Books Collective, Sage, Routledge and Idasa.