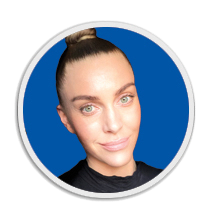 Victoria joined ECES in November 2012 as Project Analyst after seven years of international work in the developmental sector, mostly in Africa and the Caribbean. Victoria's field of expertise is Political Phycology and election related conflict and violence. Victoria's geographical experience ranges from West Africa, the Caribbean and Southern African Development Community (SADC) where she has worked for development cooperation programmes mainly with SIDA, the Swedish Foreign Ministry, and the Norwegian Refugee Council for some seven years before joining ECES. Given her background, Victoria is the lead team member of ECES most geographically diverse project entitled Preventing Electoral Violence in the SAD Region – PEV SADC, that Victoria supported from Madagascar during her first 18 months with ECES. Since 2014, Victoria holds the position of Election Conflict Management Advisor, she also acted as Project Director of the Project in Support of a Peaceful and Inclusive Electoral Process in Zanzibar – PROPEL that delivers mediation support and political dialogue.

Victoria is an accredited Building Resources an Democracy, Governance, and Elections training programme (BRIDGE) and a Leadership and Conflict Management for Electoral Stakeholder (LEAD) facilitator. Victoria has a Master's degree in Developmental Studies from Uppsala University and a Bachelor's Degree in International Collaboration and Crisis Management from the National College of Defence in Stockholm, Sweden.

Victoria is based half time in Brussels and the remaining time in Africa, in the SADC.